Shopping Cart
Your Cart is Empty
Thank you for your business!
You should be receiving an order confirmation from Paypal shortly.
Exit Shopping Cart
"My relationship would have crashed and burned without this group".
StepFamily Services Client 2014
You Do Not Have to Go it Alone
Too many stepfamilies breakup before getting expert help. Those who do come for help want relief from anxiety, depression, a sense of trauma or general overwhelm, scapegoating, grief of family or grief of fantasies about stepfamily life, disagreements about child rearing styles or finances, or other adjustment issues. We provide coaching, counseling, and consultation for individuals, couples, counselors, coaches, and organizations in meeting these challenges.
StepFamily Services only works with stepfamilies, so not only can we help you spot your patterns, we can also help you spot patterns or traps we see across all our clients who are struggling with a similar issue at a similar stage.
Specialized Counseling Referral
Case Planning, Assessments, and Review

Sensitivity Training

Certification Training

Provider Referrals

Provider Peer Support

Policy Review

Consultation

Research
Sharing meals is one of many hotspots for StepFamily dynamics. StepFamily Services providers are prepared to offer expert support in these areas. We understand that often what improves dynamics in an original family could cause harm in a stepfamily.
"Traditional models of therapy do not serve this population well. Stepfamilies are structurally different from non-remarried families. They are formed after divorce or death; there are differences in relationship histories; there is often a biological parent (ex-spouse) who continues to interact with the new family; children can be members of two or more households; stepparents are asked to assume parental roles before the relationships are established; and no legal relationship exists between some of the stepfamily members. Because of these and other factors, stepfamilies have special needs that must be considered by clinicians" (Dr. Roger Burt and Mala Burt, MSW in Stepfamilies: Professionals and stepcouples in partnership, p. 20, 2011)
Stress Breaks Bonds in StepFamilies - Don't Let it Get Out of Hand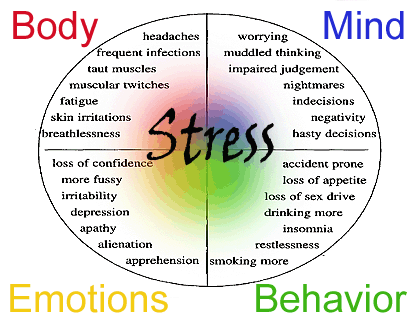 Stepfamilies break up when the pressure gets to be too much. All stepfamilies face such stressors as pre-existing issues, children's stress behaviors, parenting differences, economic challenges, and inter-adult conflicts. These stressors are not associated with socio-economic status or other differences, they are inherent to all stepfamilies. In other words, feeling stressed in a stepfamily is normal, but that does not mean it has to get out of hand.
An all too common risk for stepfamilies is the burnout of step-parents. Step-parents, especially stepmothers, are often scapegoated as children and partners transfer relationship problems with biological family members to the step-parent or their partners no longer offer them emotional support. Eventually the resilience of even the most dedicated step-parent dissolves. Feeling abused and without biological bonds compelling them to stay the step-parent leaves to regain a sense of safety. This is just one example of the unique vulnerability faced by stepfamilies.
If you are experiencing stress in your stepfamily, StepFamily Services is here to help you improve your safety, mental and physical health, and economic situation. If you serve families, we can help you safely meet the unique needs of stepfamilies. Our specialized coaching, counseling, and workshops target the issues and skills that make the most difference for stepparents and their partners.
When it Seems Easier to Just Give Up...
How long can you tolerate facing the same challenges and feeling defeated? Each member of a stepfamily is like a a screw burrowing into a wall. Yes, your motion is circular so you are seeing the same situation over and over again. But with each turn, you move deeper into the wall— and so understand it better. Maybe at this turn you can solve the problem with wisdom you've gained. When it seems easier to just give up, remember that you have come this far so you have gained exactly the kind of experience you need to start making the types of changes that work for stepfamilies, you may just need someone to guide you the rest of the way.
We accept: Contract and Individual Fees, Major Credit Cards, Donations, Gifts from the Private Sector, and Loans from foundations in the form of Program Related Investments. StepFamily Services' L3C status was awarded due to our dedication to serving the common good. We are a woman-owned business.
What I want in my life is compassion, a flow between myself and others based on a mutual giving from the heart.
Marshall Rosenberg, PhD Non-Violent Communication: A Language of Life
Why is she so alone

at home?
StepFamilies do best when they do not try to include the stepparents, stepchildren, and stepsiblings in all activities. This is different from original families where family cohesion is the goal.
Everyone gets left out more in a stepfamily than in an original family. This is one of the hardest realities for stepfamilies to adjust to. With expert support, there are helpful ways to handle separateness, build couple strength, and to grieve the loss of the fantasy of being in a nuclear family.
Watch How
a Stepfamily Works
Mission: We help stepfamilies directly and train other helping professionals to
get faster, safer results.


/